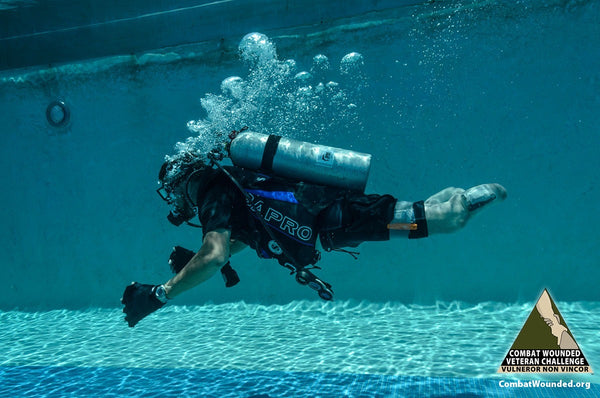 Proceeds to the Combat Wounded Veteran Challenge
Creating Better Days donated 10% of our Memorial Day Weekend 2021 Sales to the Combat Wounded Veteran Challenge.


Their mission is to partner with various Universities, medical professionals and institutions to help gather research on PTSD, TBI, and Orthotics & Prosthetics, so they can better understand the daily difficulties faced by wounded or injured veterans. In addition, the challenges they organize instill confidence and pride in the veterans that participate, better enabling them to realize their full potential and continue to contribute to helping others.


Proceeds to the CWVC help them serve their purpose of creating environments that enable researchers to observe wounded veterans in challenging environments (such as SCUBA, mountaineering and sailing) to gather information on TBI, PTSD and orthotics. This knowledge is applied to help improve treatments and orthotics for all injured veterans. Creating Better Days was able to donate over $700 from our sales to aid in their mission.






Aside from crucial research, the participating Challenge Warriors make a powerful impact on other veterans who are still completing their rehabilitation programs or those who simply have lost hope. By their inspirational example, they demonstrate to other Combat Wounded and Injured among others that, despite their injuries, they too, can overcome seemingly insurmountable personal challenges.


Visit combatwounded.org to learn more and discover the ways you can help.