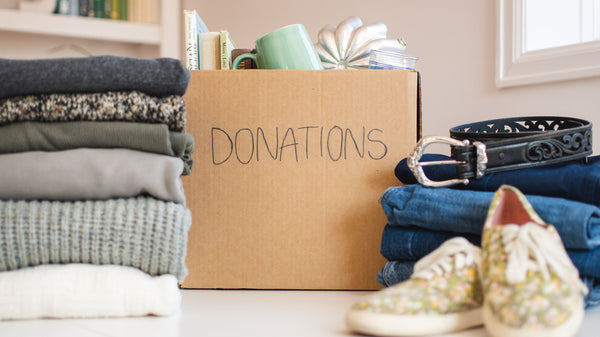 Kindness for Eva's Closet
If you were to look in your closet right now for something to wear, what would you see?
For some, the answer is simple. For others, the answer is not. Together our team rallied to provide over 270lbs of clean, gently used & new clothes and toys for Eva's Closet and Foundation.



The mission of Eva's Closet and Foundation (ECF) is to provide assistance to people in need, regardless of situation or circumstance, without judgement. They fulfill this mission by serving more than 1,000 individuals each month who are suffering from homelessness, poverty, and other risk factors in Southwest Florida. ECF provides necessities to clients at no cost, including but not limited to: clothing, shoes, hygiene items, baby supplies, food, household supplies, and school supplies, with grace, honor and respect.


ECF also provides case management services and emergency financial assistance. Additionally, ECF manages and operates two transitional housing units to aid in providing temporary housing to homeless families.
Jessica Goodall, founder of Eva's Closet, was inspired by her great aunt Eva Engel, who dedicated much of her life to a shelter for abused women & children in Worcester, Massachusetts, called Abby's House. Eva's Closet was founded by Jessica in memory of her great aunt, who relentlessly served others with grace & compassion.